How to Build A Fleet Budget
Other than managing maintenance and drivers as a fleet manager, managing budgets are also a part of a fleet manager's job. As with every successful business, keeping track of expenses and lowering costs is the key to running a sustainable and profitable business. A fleet budget oversees every expense related to a fleet, from fuel costs to maintenance costs, nothing is overlooked in a budget.
What constitutes the costs of the fleet?
Fleet costs can also be called costs of ownership. It's all costs that come with owning a fleet. And this is important for fleet managers to keep in mind as overlooking may lead to overspending and cut into profits. When calculating these costs, it's important to keep interest rates and taxes in mind as these can pile up on large purchases. Marking and keeping track of return value of your trucks are important if you decide to sell your assets as well as all the maintenance costs associated with the fleet. These miscellaneous costs may add up and will become deadly if overlooked.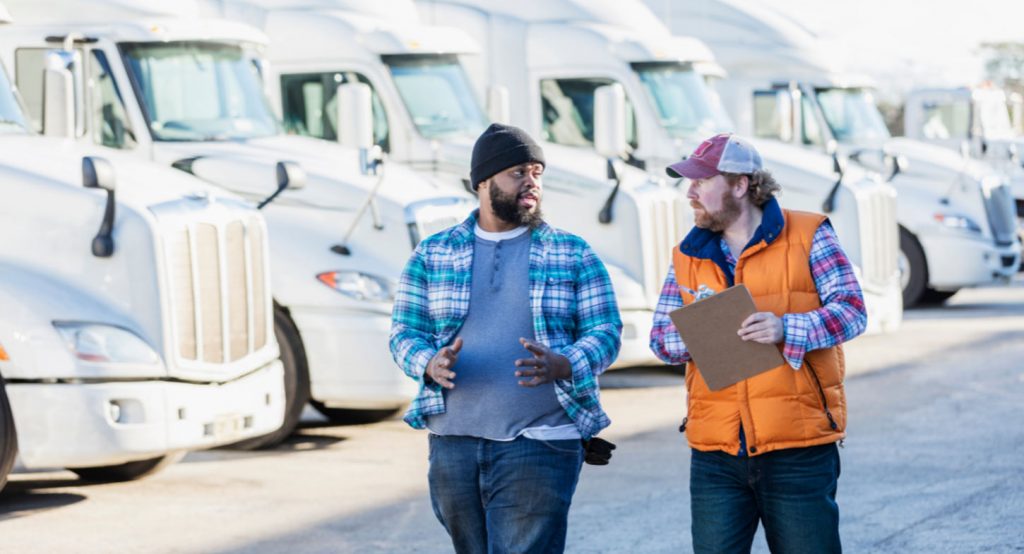 How to reduce costs with fleet management?
Using telematics such as ELDs can help with organizing data and looking at what constitutes higher costs. This makes it easier for fleet managers to pinpoint the root of the problem. Fleet managers can optimize fleet operations and create an impact on finances.


For example, some common things that fleet managers can look at to lower costs are:
» Idling and fuel economy
» Reduce risky driver behavior for lower insurance costs
» Creating maintenance schedules
» Keeping track of vehicle value from purchase to disposal


Fleethunt's fleet management software tracks important information and shows trends in different parameters that will help fleet managers adjust strategies to reduce unnecessary costs. For example, high fuel consumption can be reduced from better fleet utilization. Learn more about saving money with telematics in this article here.
Setting up a fleet budget
Fleet managers can set up a fleet budget with just a few simple steps and some help with fleet management software.


Set up some goals for the financial year
It's important to have a goal before setting up a budget. Whether it be reducing costs, maximizing profits or even both, having a solid goal makes it easier to strategize and focus on what needs to be done. This goal should also keep changes in mind as well. Whether it be implementing electric trucks into the fleet or expanding operations, having a solid goal helps tailor your strategies towards it.


Reviewing past years
Learning trends and information from past years can help create strategies that tailor to what the fleet needs. For example, a history of high idling times can be tackled by putting more emphasis on reducing idling times in driver training programs. Using fleet management softwares help with showing you all kinds of data so you can review and evaluate on what needs to be done. For example, overspending or underspending, utilization or whether past strategies were successful.


Future year predictions
Along with goals, predictions are a good way to create strategies that will help with meeting long term objectives while keeping the flexibility to change. There are many cases where fleet managers set one-size-fits-all goals to their fleets. However when predicting future year spendings, fleet managers can optimize and manage costs accordingly.


Comparing results to budgets
When the financial year ends, it's important to compare the actual spending to budgets. It gives fleet managers a chance to reflect and review on unexpected costs and tailor the budget for next year. Furthermore, the information gives an evaluation on whether the budget was too modest or too ambitious to begin with. Fleet managers can then use this information to create budgets that are easier to achieve.
Telematics are crucial when budgeting for a fleet. For a budget to be successful and accurate, it's important to have as much information as possible to make informed decisions. Fleet management software takes data in and analyzes it to form graphs and trends that fleet managers can use as a reference. For example, Fleethunt fleet management software provides information on idling times, fuel economy, driver behavior and more to help fleet managers create programs targeting different problems. It's important to budget out the costs of the fleet if you don't want your account books in red.